Accomodations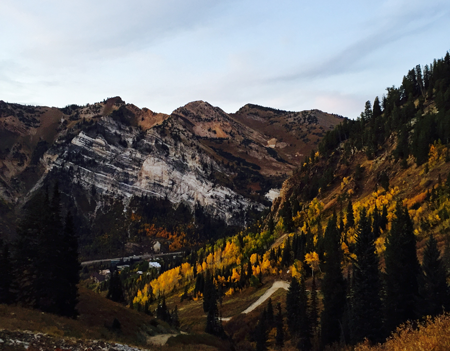 We have reserved a block of rooms at Snowbird's Cliff Lodge. Single rooms are available for $130 per night, and doubles are available for $140 per night. These costs do not include tax but do include a mandatory $15/night resort fee.

Reservations
Reservations can be made several ways. Make sure you identify yourself as part of the CBEP Climatic and Biotic Events of the Paleogene Group to ensure these room rates (Group Code UUGG17).
Online
(This link automatically submits the dates 9/3-8 and rate code - if you would like to stay additional nights change the dates and be sure to re-enter the group code UUGG17 to receive the conference rate.)
By Phone
Snowbird's reservation office can book your room direclty (mention the rate code!) also help if you have problems with the website: 1-800-453-3000

By Email
Please note that the deposit charged for online reservations is the full amount of the booking. For phone and email reservations a 1-night deposit will be charged. Reservations are fully refundable up to 3 days before check-in; please review the terms and conditions provided to you when you make the reservation for further information.
Room reservations must be made by August 3, 2017 to ensure both accommodation and the group rate. If you have difficulty with reservations, please ask to speak with Landon Richmond at Snowbird or contact cbep2017-organizers@lists.utah.edu.

Extras
Your reservation at the Cliff Lodge comes with several benefits, including:

Extended stays: meeting attendees can extend their stay up to 2 days prior and 2 days following the meeting dates at the same group rate listed above.

Free fitness room, pool, and hot tub.

Discounted Cliff Spa Access: Access to Snowbird's exclusive Cliff Spa will be discounted 50% for meeting guests. The spa includes a relaxing solarium, full-service salon, steam room, dry sauna, yoga room, rooftop lap pool, exclusive hot tubs, and additional exercise equipment. Meeting attendees can attend yoga classes at no additional cost and can receive a 20% discount on select spa treatments.

Summer activities: there are a host of summer resort activities available to meeting attendees and their guests.